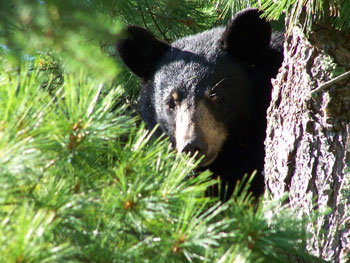 Approximately 150 black bears live in Voyageurs National Park. These bears symbolize the wilderness quality of northern Minnesota and can be a memorable wildlife observation.
Unfortunately, each summer numerous human-bear incidents occur. While human injuries are rare, black bears can cause significant property damage.
Voyageurs National Park tries to provide an environment where bears can live with minimal human interference. Please do your part.
Help prevent bear problems by following the procedures below. Report human-bear incidents to park personnel as soon as possible.