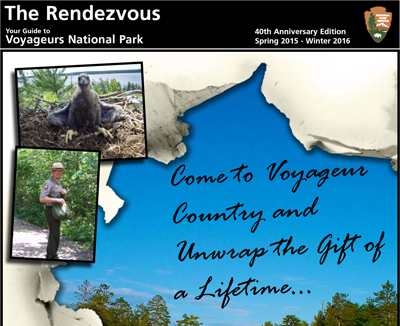 Park Newspaper
Our
park newspaper
page is where our most up-to-date park newspaper,
Rendezvous,
can be downloaded, as well as archived copies of our old newspapers. The
Rendezvous
is a great all-season resource for hiking, camping, and boat tour information. If you're planning a visit to the park, you'll want the most recent
Rendezvous.
Contact Public Affairs
Voyageurs National Park takes your questions, concerns, and comments seriously.
Tawnya Schoewe is the Public Affairs Officer for the park. She may be reached by:
Telephone: (218) 283-6670
Address: 360 Highway 11 East, International Falls, MN 56649
Email: Public Affairs Officer