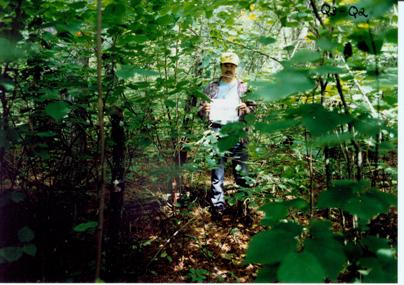 Prescribed Burn Plot

These photographs were taken from the same location within a plot prior to burning (left) and during each re-read visit 0, 1, 2, 5, 10, and 15 years after the fire.
Notice the progressive growth of understory vegetation, as well as the persistence of the mature red pines in the background. The site will need to be burned again to control the dense brush and allow pine to regenerate.