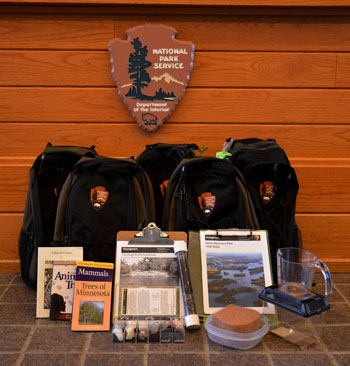 Set out to explore Voyageurs National Park as those before you once did. Check out a discovery pack and learn more about the Voyageurs and Fur Trade, Plants and Animals, Water, Scenery, People, Geology, and Winter.

Kids' Art Show
Every year, as part of National Park Week, Voyageurs National Park invites all students PreK-6th grade to participate in the
Kids Art Show
. Find out more about this year's theme today!