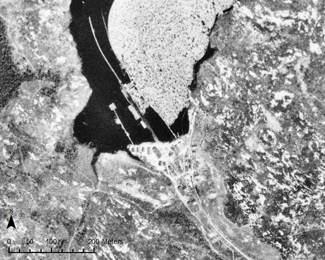 NPS
Cultural Landscapes
Cultural landscapes represent a span of time as preserved in the locations, artifacts, and history found in a specific area. Landscapes change and evolve over time, and reconstructing how an area or community existed in the past is a key challenge to preserving cultural history. Voyageurs is developing cultural landscape studies that represent distinct time spans and locations found throughout the park and its history.
Voyageurs National Park's Visitor Destinations

In 2002 Voyageurs National Park wrote its General Management Plan which included the development of 15-20 visitor destinations. These destinations can be reached only by boat and provide visitors with another opportunity to learn about the park and its significance.
The park has identified 13 locations to date that will eventually be provided with picnic facilities and interpretive exhibits. Many of these destinations are historic structures that are being preserved by the National Park Service.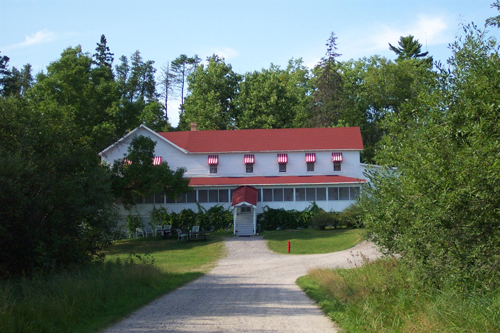 NPS
Kettle Falls
The history of Kettle Falls is as colorful as the red roof on the hotel. Constructed by timber cruiser Ed Rose and reputedly financed by Madame Nellie Bly, the Kettle Falls Hotel has accommodated and entertained travelers since 1913. Robert Williams bought the hotel in 1918 for $1,000 and four barrels of whiskey. From its somewhat scandalous past, grew a long tradition of hearty home cooking and hospitality served by the Williams family. This historic hotel was renovated by the National Park Service in 1987 so you, too, can enjoy a hearty meal, relax on the veranda, or spend the night.
For information on the concession at Kettle Falls, visit www.kettlefallshotel.com.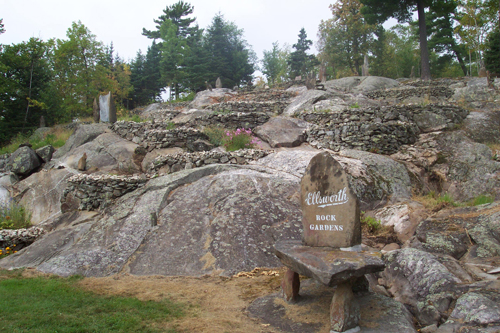 Ellsworth Rock Gardens
An unexpected site greets visitors on the north shore of Kabetogama Lake. Between 1944 and 1965, Chicago building contractor Jack Ellsworth created a personal grotto as an expression of his attachment for the lake country. Floral remnants, rock statuary and creative use of natural rock features still provoke feelings of wonder for visitors to the gardens. Enjoy the dramatic view of Kabetogama Lake from the apex of the
Ellsworth Rock Gardens
.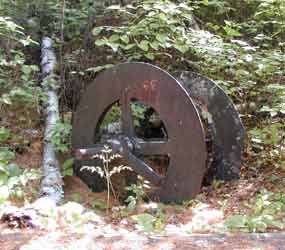 Little American Island
Gold fever ran rampant following the discovery of gold on Rainy Lake in July of 1893. Prospectors, intent on striking it rich, hastily filed claims to prospects scattered throughout Rainy Lake. The feverish excitement over gold was centered on Little American, the only mine that actively produced ore. A 1/4 mile trail and wayside tell the story of the gold rush.