Mosquito Borne Disease

There are two mosquito transmitted diseases (virus), Dengue, and Chikungunya Fever, now in the Caribbean. Both viruses are transmitted by Aedes species mosquitoes, which have black and white stripes markings. Please take a look at link information. More »
Fees & Reservations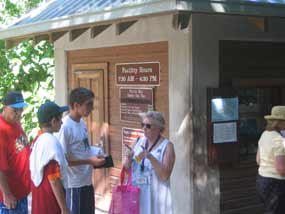 There is no charge for entrance into Virgin Islands National Park. However, a same-day user fee is collected at TrunkBay. Children age 16 and under are admitted free; adults, $4; individual annual pass, $10; family annual pass, $15; Golden Age and Golden Access annual cardholders are admitted half price.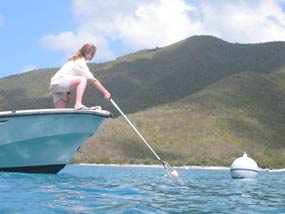 There is a self-registration fee of $15.00 for overnight anchoring or mooring between the hours of 5:00 p.m. and 7:00 a.m. Golden Age/Access Passport holders pay half price. Overnight fees must be paid prior to spending the night.
Overnight stays in the Park watersare limited to 30 nights in a particular calender year, and no more than seven consecutive nights in one bay.
Payment stations are located at Cruz Bay Finger Pier, Caneel Bay Watersports Shop, Hawksnest Bay, Maho Bay Camp, Leinster Bay, Saltpond Bay, and Great Lameshur Bay.


Did You Know?

When the flamboyant tree (Delonix regia) is in bloom, a crown of blood-orange flowers covers the tree. Long, feathery leaves and large seed pods are other distinctive features of this tree.