Fees & Reservations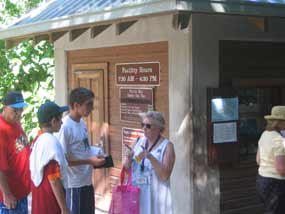 There is no charge for entrance into Virgin Islands National Park. However, a same-day user fee is collected at TrunkBay. Children age 16 and under are admitted free; adults, $4; individual annual pass, $10; family annual pass, $15; Golden Age and Golden Access annual cardholders are admitted half price.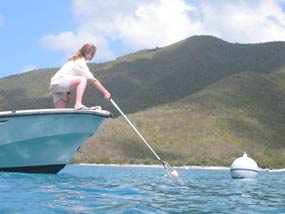 There is a self-registration fee of $15.00 for overnight anchoring or mooring between the hours of 5:00 p.m. and 7:00 a.m. Golden Age/Access Passport holders pay half price. Overnight fees must be paid prior to spending the night.
Overnight stays in the Park watersare limited to 30 nights in a particular calender year, and no more than seven consecutive nights in one bay.
Payment stations are located at Cruz Bay Finger Pier, Caneel Bay Watersports Shop, Hawksnest Bay, Maho Bay Camp, Leinster Bay, Saltpond Bay, and Great Lameshur Bay.


Did You Know?

One of the smallest lizards on St. John is the Dwarf Gecko. This tiny, inch-long reptile is native to the island, while many of the other geckos arrived on sailing ships in the 17th century. Dwarf Geckos feed on insects in the forest during the day, while most other geckos are nocturnal feeders.