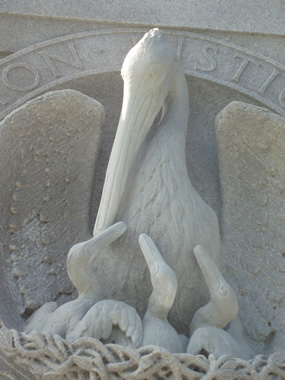 Photo courtesy of Wade Barnes
.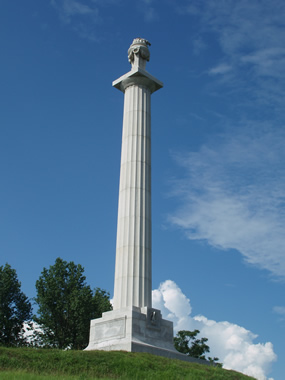 Photo courtesy of Wade Barnes
The Louisiana State Memorial is located on Confederate Avenue at milepost 11.9 of the park tour road near the intersection of Pemberton Boulevard. Construction started on July 10, 1919, and the memorial was dedicated on October 18, 1920. It was finished at a final cost of $43,500 which included three off site relief portraits. The memorial was transferred to the Federal Government by Louisiana Governor Parker. It contains an 81 foot Doric Column, topped by a brazier of granite with "eternal flame." The monument stands on the highest point in Vicksburg National Military Park at 397 feet above sea level. "Louisiana" is displayed on the front of the memorial and a list of the organizations involved in the Campaign and Siege of Vicksburg appears around its base along the sides.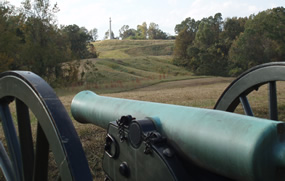 Photo courtesy of Wade Barnes