Vicksburg National Military Park strives to provide the best possible opportunities for both teachers and students to learn about the signficance of this unique resource through its role in the Campaign and Siege of Vicksburg, the Civil War overall, and the National Park Service.
Through workshops, school programs, Junior Ranger activities, printed materials, and audio/visual media, the park offers learning tools created to enhance this experience for current and future generations.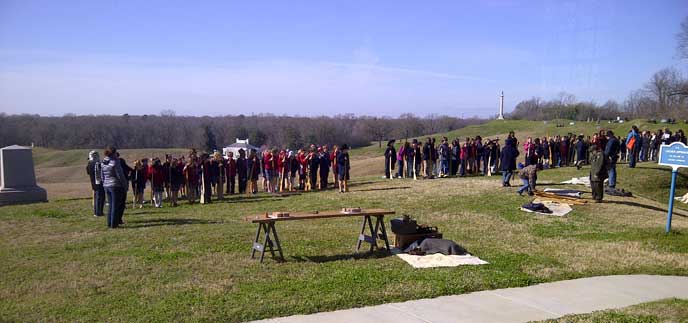 NPS Photo
Many programs can be brought to the classroom through ranger-to-go presentations. For more information on these programs, please contact the park at 601-636-0583.