Park Closures
Closures and Cancellations Due to Inclement Weather
Updated, February 8
Tredyffrin Township experienced a sanitary sewer break on the evening of February 5 at the intersection of Routes 23 and 252. This incident closed major roadways that run through the park for over 48 hours. As of 1:00 p.m. on February 8, all major roadways through Valley Forge NHP are open. For more information on this incident, visit Tredyffrin Township's website or call, 610-644-1400.
Due to snow and ice, South and West Inner Line Drives will remain closed.
Safety Notice: Heavy snow has caused a number of tree limbs and branches to break and fall throughout the park. For your safety, please be vigilant on trails and listen for breaking limbs that may continue to fall over the next several days.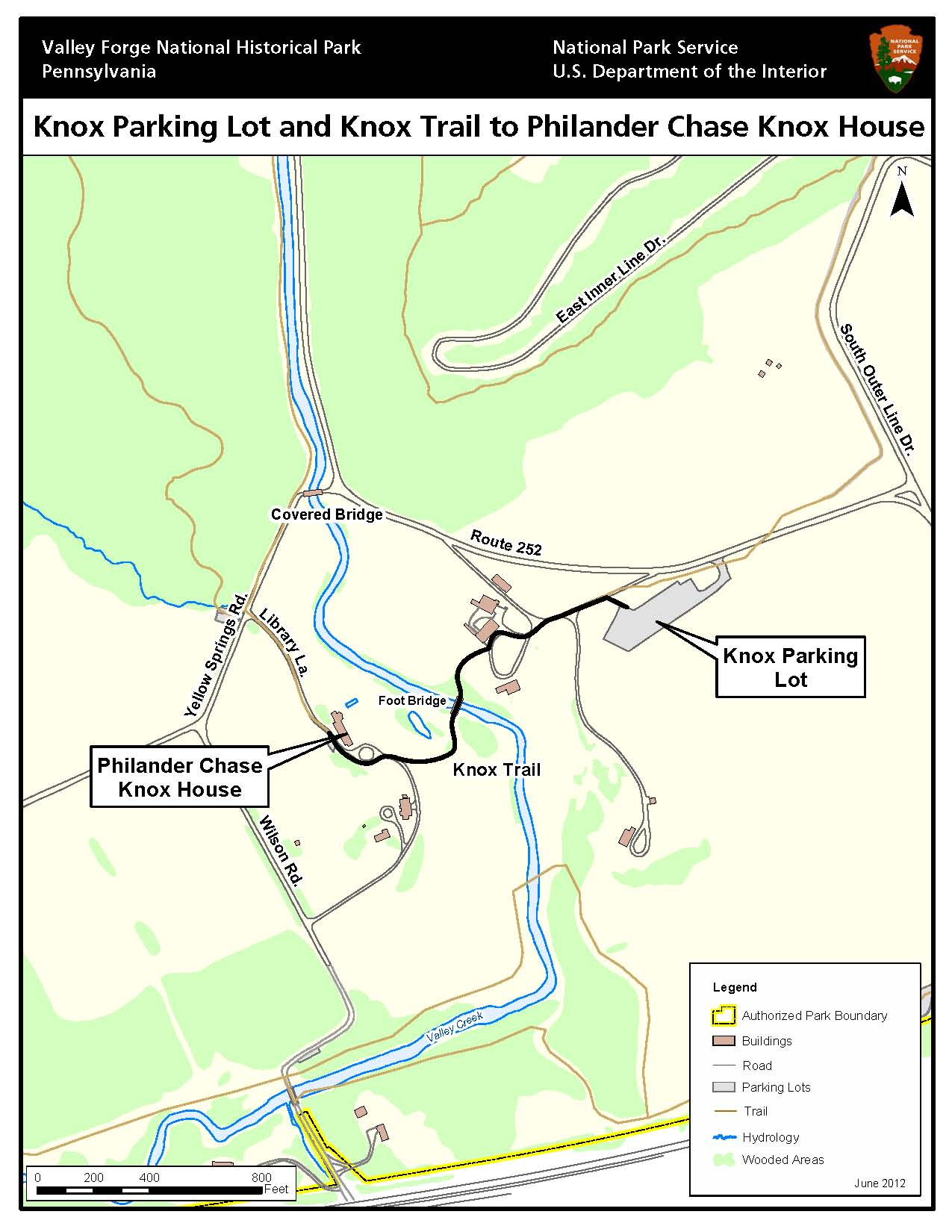 Wilson Road Closure
Updated November 21, 2013
Construction of the new Wilson Road parking lot began on 11/21/13. Due to the construction, Wilson Road is closed Monday - Friday from 6:00 a.m. to approximately 5:30 p.m. until further notice to all traffic including autos, walkers, joggers, bikers, horses, etc. Visitors may park during the day in the parking lot on the north side of Yellow Springs Road or in the Knox Parking Lot off of Route 252.
Asbestos Remediation Project
Update for October 18, 2013
County Line Road has reopened however, large haul trucks will still be operating, so please remain cautious while using the roadway.
Access to the equestrian trail west of the horse trailer parking area in the lower visitor center parking lot will be intermittently closed. The trail closure will begin in April 2013 and may continue on an as needed basis through August 2013.
More about the
Asbestos Remediation Project
.
Download
Park Maps and Brochures
Did You Know?

Valley Forge has a dynamic array of experiences for individuals and groups with a range of free and paid programs to technology-based options. Programs are available for every age and interest level, 365 days a year.