Park Closures
County Line Road Closed Monday-Friday Until Further Notice
Updated May 15, 2014
Beginning Monday, May 19, 2014 County Line Road will be closed during the week, from Monday at 7 a.m. through Friday at 5 p.m. due to heavy construction traffic related to the asbestos remediation project. The closure will apply to all vehicular, pedestrian, bicyclist and equestrian traffic.
More about the Asbestos Remediation Project.
Download Park Maps and Brochures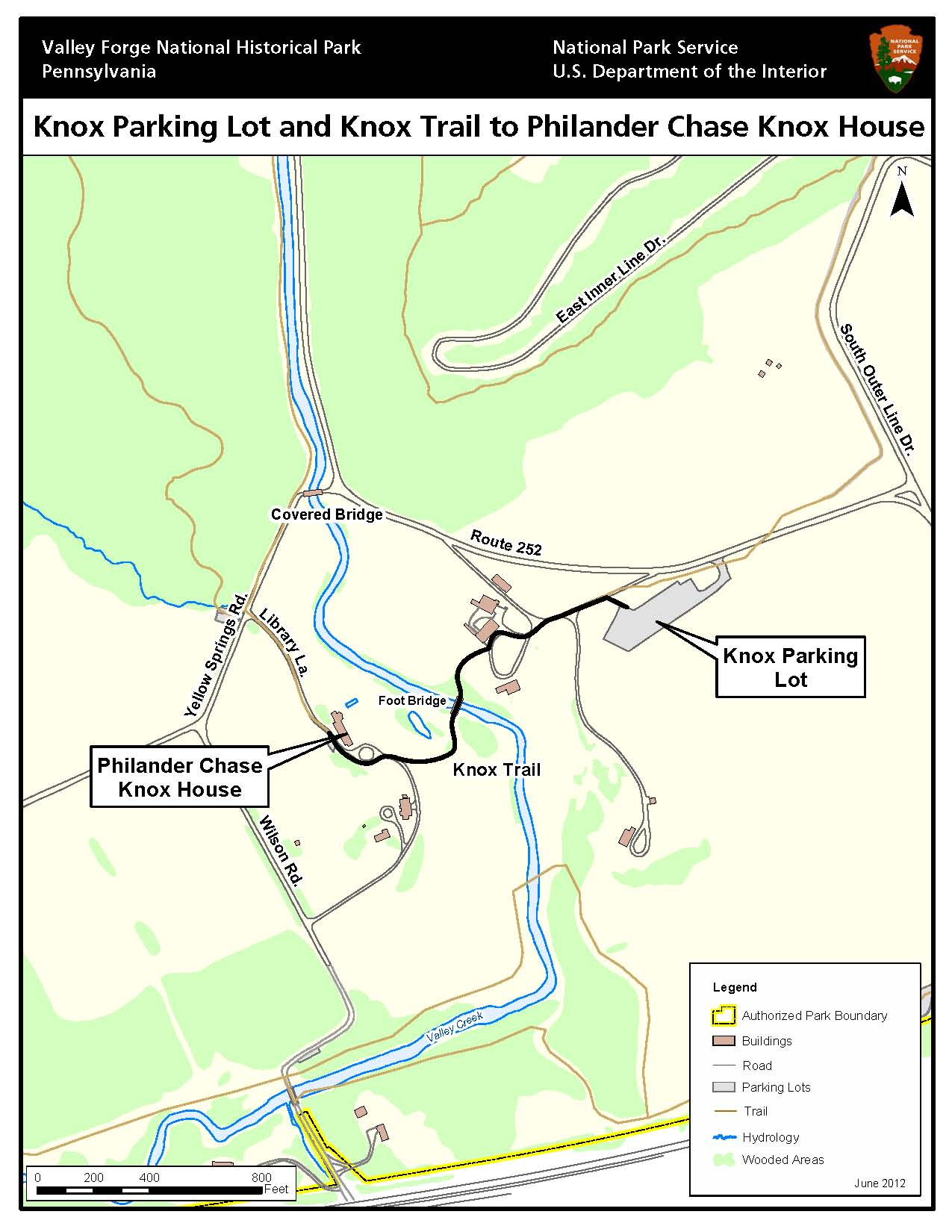 Wilson Road Closure
Updated November 21, 2013
Construction of the new Wilson Road parking lot began on 11/21/13. Due to the construction, Wilson Road is closed Monday - Friday from 6:00 a.m. to approximately 5:30 p.m. until further notice to all traffic including autos, walkers, joggers, bikers, horses, etc. Visitors may park during the day in the parking lot on the north side of Yellow Springs Road or in the Knox Parking Lot off of Route 252.
Did You Know?

Valley Forge has 1.3 million visitors a year who enjoy the beauty, history, and trails and recreational resources of the Park. One third are regional repeat users.