Group Volunteer Opportunities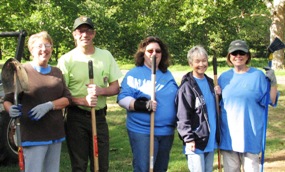 NPS/VAFO
Individuals as well as groups are welcome to sign up to help with stewardship projects to help preserve the natural, cultural, and recreational resources at Valley Forge Park.
Join us at one of our four annual stewardship events, fun for all ages and skill levels. For those of you who are interested in single-day group opportunities, please contact the volunteer program manager to set-up a work day (must contact no less than three-weeks in advance).
Recurring individual volunteer opportunities can be found on our volunteer home page.
Thank you in advance for your support!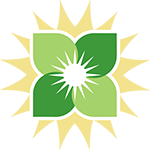 National Public Lands Day

Saturday, September 27, 2014 | 8:30 a.m. to 1:00 p.m.
Lend a helping hand for America in the nation's largest hands-on volunteer effort to improve and enhance the nation's 600 million acres of public lands. National Public Lands Day (NPLD) is the nation's largest, single-day volunteer effort for public lands. In 2013, more than 175,000 volunteers and park visitors celebrated at 2,237 public land sites in all 50 states, the District of Columbia, Guam and Puerto Rico. This year, join park staff, partners, and your neighbors and learn about and give back to Valley Forge National Historical Park.
To sign up to volunteer as an individual or a group, please contact:
Sara Karpinski
610-783-1014
Schedule of Events
8:30 AM | Volunteer gathering and walk –in registration. Coffee and breakfast snacks courtesy of REI.

9:00 AM | Welcome to Day's Event from Valley Forge National Historical Park Superintendent, Kate Hammond and Friends of Valley Forge Park Chairman, Don Naimoli.

9:20 AM | Volunteers meet with project crew leaders.
Environmental and Partner Expo | 8:30 AM - 1:00 PM
Displays and exhibits by corporate stewards, environmental, conservation, and trails organizations including: Valley Forge National Historical Park, Hopewell Furnace National Historical Site, REI, Friends of Valley Forge National Historical Park, Bryn Mawr Hospital, Pennsylvania Outdoor Lighting Council, Valley Forge Tourism and Convention Board, and more!

Volunteer Projects | 9:30 AM - 1:00 PM
Volunteers will have the opportunity to make a real difference in the park by joining park staff to help with a variety of environmental and maintenance projects. Participants are asked to come prepared in appropriate attire, shoes, and to bring gloves. Youth under the age of 18 will need a parent or guardian approval to participate.
Young Friends of Valley Forge Park's Annual Cook Out Fundraiser | 11:00 AM - 2:00 PM
Following the morning's projects, the Young Friends will host their annual Cook Out Fundraiser for the volunteers. Burgers, hot dogs, and assorted snacks will be available by making a donation to the Young Friends of Valley Forge Park.