Group Volunteer Opportunities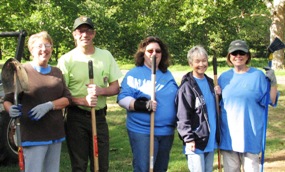 NPS/VAFO
Individuals as well as groups are welcome to sign up to help with stewardship projects to help preserve the natural, cultural, and recreational resources at Valley Forge Park.
Join us at one of our four annual stewardship events, fun for all ages and skill levels. For those of you who are interested in single-day group opportunities, please contact the volunteer program manager to set-up a work day (must contact no less than three-weeks in advance).
Recurring individual volunteer opportunities can be found on our volunteer home page.
Thank you in advance for your support!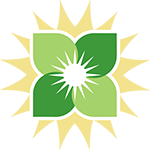 National Public Lands Day

Saturday, October 17, 2015
Lend a helping hand for America in the nation's largest hands-on volunteer effort to improve and enhance the nation's 600 million acres of public lands. National Public Lands Day (NPLD) is the nation's largest, single-day volunteer effort for public lands. In 2013, more than 175,000 volunteers and park visitors celebrated at 2,237 public land sites in all 50 states, the District of Columbia, Guam and Puerto Rico. This year, join park staff, partners, and your neighbors and learn about and give back to Valley Forge National Historical Park.
To sign up to volunteer as an individual or a group, please contact:
Khiet Luong
610-783-1061