Zane Grey Reading Challenge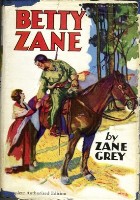 Dear Readers,
A new year is upon you, which means spending time with friends and perhaps playing outdoors and enjoying all that nature has to offer. Walking through the woods, fishing at your favorite fishing spot, or playing in your backyard are all great ways to pass your days.
But when you need some quiet time what better way to spend it then with a good book? Books can take you places you have never been. With a book and your imagination think about the places you can go. Travel the high seas, visit medieval castles, join the pilgrims on the Mayflower, or learn about how your favorite invention was discovered.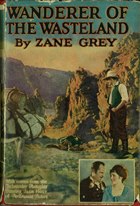 We would like to give you the opportunity to earn a free book with the Zane Grey Reading Challenge. It is easy and fun. All you have to do is read 10 age appropriate books and record them in the Reading Log, write a book review or design an illustration for one of your reading books, and turn in your completed reading log.
Click for more information: Zane Grey Reading Challenge. If you are interested in Zane Grey books check out the University of Pensylvania's online listing. Search under 'author' for Zane Grey.
Happy Reading!
Ranger Tim