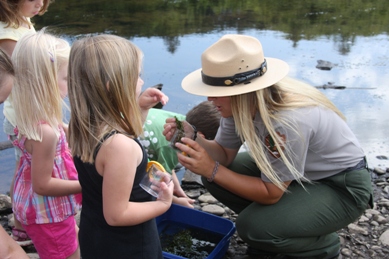 National Park Service
The Upper Delaware Scenic and Recreational River is a wonderful place for young people to expand their minds. The National Park Service offers several programs designed to educate and inspire children with the natural world they live in. During the summer children ages 9 - 13 can learn about the environment around them through the "Backyard Biology" program. For younger children the "River Readings" program explores nature through stories and crafts.
Children can learn about the importance of water safety with the Junior Ranger River Safety program or delve into the park's natural and cultural world with the Junior Ranger program.