Evening at White Haven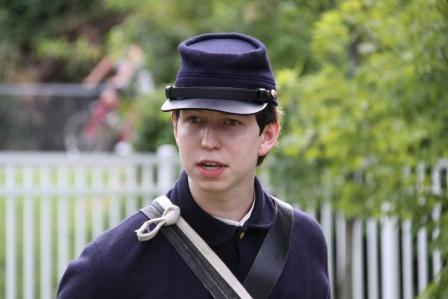 Join the staff and volunteers for the 2013 Evening at White Haven on September 20 and 21, beginning at 6:30pm.
Return to the pivotal year 1863 as living history performers and rangers tell stories of war and freedom. The politics of the Civil War are highlighted through discussions about Grant's Vicksburg campaign and President Abraham Lincoln's prosecution of the war, including his reasons for issuing the Emancipation Proclamation. Hear, too, about the politics of woman's rights and their support of the Union, and how one of the enslaved women at White Haven felt about the war and the effects of the Emancipation Proclamation in Missouri.
Reservations are required for these programs and can be made by calling (314) 842-1867, Extension 230.

Did You Know?

White Haven was named after the Dent family home in Maryland, although it was never painted white during the nineteenth century. When President Grant owned the property, he had the house painted Paris Green, a typical Victorian-era color.