Special Events
Two Events - One Evening
On July 26, 2014 at 6 p.m., Ulysses S. Grant National Historic Site will host a ceremony commemorating Ulysses S. Grant's death which will be followed by author Robert H. Patton speaking on his new book, Hell Before Breakfast: America's First War Correspondents Making History and Headlines, from the Battlefields of the Civil War to the Far Reaches of the Ottoman Empire.
National Park Service
Grant Death Commemoration
The commemoration ceremony will be led by the Sons of Union Veterans, Grant Camp No 68. The ceremony will feature living history performers highlighting Grant's accomplishments and a wreath laying ceremony.

Random House
Author Talk and Book Signing
Robert Patton will discuss his book, Hell Before Breakfast, which chronicles America's first war correspondents, forgotten today but legends in their time. Here are the men who, between 1850 and 1914, and particularly during America's Civil War and the Spanish-American War, led the most romantic and thrilling of lives on the edgiest frontiers of time and space, where empires fell and dynasties flourished; they were correspondents who saw the world, broke the story, were making the news during the years when newspapers made available the most foreign of landscapes and their circulation wars were revolutionizing contemporary life, shaping global events, and creating history. Patton's book will be available for purchase and signing.

19
th
Century Prints Tell Our Story
A collection of 19th century prints will be on display in the visitor center. Many are on loan from the James Schiele collection. These prints illustrate the social and political issues of our country from 1840s through the 1870s.

Schiele bought his first print in 1956 and over the next 58 years he amassed a collection of 300 prints, which he donated to the Department of Special Collections at Olin Library, Washington University. A native of St. Louis and a distinguished alumni of Washington University, Schiele not only has a passion for print collecting but greatly values how this medium enriches the teaching of American history.

Ulysses S. Grant Lecture
and John Y Simon Day
Saturday, October 11, 2014 10:00am
Speaker to be announced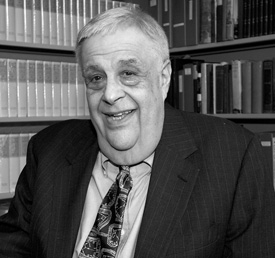 Harriet F. Simon
John Y. Simon Day
The Ulysses S. Grant Lecture is named for Dr. John Y. Simon, editor of The Papers of Ulysses S. Grant, Professor of History at Southern Illinois University at Carbondale, and executive director of the Ulysses S. Grant Association from 1962 until his death in 2008. He edited 31 annotated volumes of Grant's letters and papers. He also edited Julia Dent Grant's memoirs and was the author or editor of over 100 articles on Civil War, Grant, Lincoln, and Illinois history. His scholarship on Grant has been indispensable to Ulysses S. Grant National Historic site. Harriet F. Simon donated her husband's extensive book collection to the site in March 2010, adding over 2,000 monographs to the park library.
The lecture is sponsored by Ulysses S. Grant National Historic Site and supported by Jefferson National Parks Association. It is typically held in October every year.

Did You Know?

When Ulysses Grant asked Julia Dent's father for permission to marry her, Ulysses was instead offered her younger sister, Ellen. Ulysses and Julia were married on August 22, 1848.