Special Events
Lincoln and Grant visit White Haven

Saturday, February 22, 2014 - 10:00 a.m., 1:00 p.m. and 4:00 p.m. All shows are currently filled to capacity.

Living history re-enactors Fritz Klein and Larry Werline bring to life two pivotal figures in American history: President Abraham Lincoln and General Ulysses S. Grant.
This free program follows Lincoln and Grant on a fictional visit to St Louis during the Civil War as these two important men explore thier thoughts on emancipation, the Civil War, and the future of America.

Reservations for this event are free and can be made by calling (314) 842-1867.

Pam Brown
Taking Leave
On March 29, 2014 at 10 a.m. and 2 p.m. Pam Brown will portray Mary Todd Lincoln as she leaves the White House for the last time. It is May 1865 and she is reminiscing about her life with Abraham Lincoln.
Pam Brown is a transplant to Springfield, Illinois from Norman, Oklahoma some twenty three years ago. She has a Bachelor of Arts from the University of Oklahoma in Acting/Directing which she has put to good use in many community theaters in Oklahoma and Springfield, Illinois. Pam recently played Mary Lincoln in The Heavens are Hung in Black at the Abraham Lincoln Presidential Library and Museum.

Ulysses S. Grant Lecture
and John Y Simon Day
Saturday, October 11, 2014 10:00am
Speaker to be announced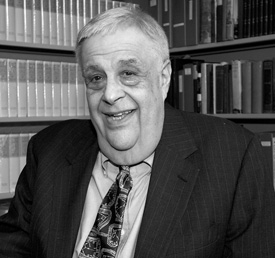 Harriet F. Simon
John Y. Simon Day
The Ulysses S. Grant Lecture is named for Dr. John Y. Simon, editor of The Papers of Ulysses S. Grant, Professor of History at Southern Illinois University at Carbondale, and executive director of the Ulysses S. Grant Association from 1962 until his death in 2008. He edited 31 annotated volumes of Grant's letters and papers. He also edited Julia Dent Grant's memoirs and was the author or editor of over 100 articles on Civil War, Grant, Lincoln, and Illinois history. His scholarship on Grant has been indispensable to Ulysses S. Grant National Historic site. Harriet F. Simon donated her husband's extensive book collection to the site in March 2010, adding over 2,000 monographs to the park library.
The lecture is sponsored by Ulysses S. Grant National Historic Site and supported by Jefferson National Parks Association. It is typically held in October every year.

Did You Know?

Ulysses Grant freed the only slave he is known to have owned, William Jones, in March 1859. It is unclear exactly when or why he acquired Jones from his father-in-law, Colonel Frederick Dent.