Special Events
National Park Service
Junior Ranger Day
Join in the fun on April 26, 2014 from 9 a.m. to 2 p.m. for Go Wild at White Haven.
9 - 10 am - Travel Through Time Bike/Walk Event on the Great Rivers Greenway Grant's Trail. Registration starts at 9 am outside the park gates with bikers leaving at 9:30 and walkers leaving at 10:00.
10 a.m. - 2 p.m. - Junior Ranger Activities - Participate in games, songs and special tours of the historic house. Earn badges and patches.

Ulysses S. Grant Lecture
and John Y Simon Day
Saturday, October 11, 2014 10:00am
Speaker to be announced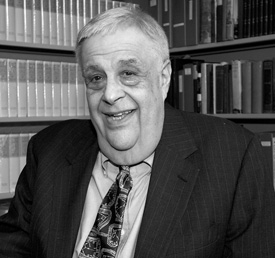 Harriet F. Simon
John Y. Simon Day
The Ulysses S. Grant Lecture is named for Dr. John Y. Simon, editor of The Papers of Ulysses S. Grant, Professor of History at Southern Illinois University at Carbondale, and executive director of the Ulysses S. Grant Association from 1962 until his death in 2008. He edited 31 annotated volumes of Grant's letters and papers. He also edited Julia Dent Grant's memoirs and was the author or editor of over 100 articles on Civil War, Grant, Lincoln, and Illinois history. His scholarship on Grant has been indispensable to Ulysses S. Grant National Historic site. Harriet F. Simon donated her husband's extensive book collection to the site in March 2010, adding over 2,000 monographs to the park library.
The lecture is sponsored by Ulysses S. Grant National Historic Site and supported by Jefferson National Parks Association. It is typically held in October every year.

Did You Know?

The Personal Memoirs of Julia Dent Grant (Mrs. Ulysses S. Grant) weren't published until 1975, nearly 80 years after Mrs. Grant wrote them. They were considered too close to the private life of her husband to be published in the 1890s.