Special Events
Gib Young
Theodore Roosevelt
Saturday, January 24, 2015 10:00 a.m.
Come meet President Theodore Roosevelt and hear his thoughts on the Civil War and Ulysses S. Grant.
Gib Young has been a lifelong admirer Theodore Roosevelt's personality, intellect and zest for life. Mr. Young started portraying Roosevelt in 2005 and since then has performed at Mount Rushmore, The JFK Library, the Smithsonian Museum of American History and other historic sites. Performing as President Roosevelt has allowed him to dine with captains of aircraft carriers, to drive a steam locomotive through the Amish country of Pensylvania, ride shotgun on a staecoach through Illinois and meet thousands of wonderful and enthusiastic American children.
Call (314) 842-1867 for free reservations.
Upcoming events
February 21, 2015 - 10:00 a.m. Earl Warren and Thurgood Marshall: A Conversation
March 14, 2015 - 10:00 a.m. Susan Marie Grontczak as Eleanor Roosevelt
March 28, 2015 - 10:00 a.m. Sam Goodyear as President John Adams
Ulysses S. Grant Lecture
and John Y Simon Day
Saturday, October 10, 2015 10:00am
Dr. Ronald White will be the keynote speaker.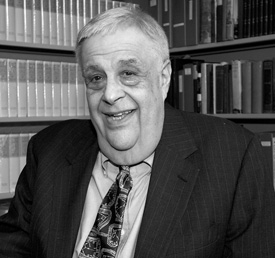 Harriet F. Simon
John Y. Simon Day
The Ulysses S. Grant Lecture is named for Dr. John Y. Simon, editor of The Papers of Ulysses S. Grant, Professor of History at Southern Illinois University at Carbondale, and executive director of the Ulysses S. Grant Association from 1962 until his death in 2008. He edited 31 annotated volumes of Grant's letters and papers. He also edited Julia Dent Grant's memoirs and was the author or editor of over 100 articles on Civil War, Grant, Lincoln, and Illinois history. His scholarship on Grant has been indispensable to Ulysses S. Grant National Historic site. Harriet F. Simon donated her husband's extensive book collection to the site in March 2010, adding over 2,000 monographs to the park library.
The lecture is sponsored by Ulysses S. Grant National Historic Site and supported by Jefferson National Parks Association. It is typically held in October every year.