Special Events
Dan Martin
Cartoonist Dan Martin
On Saturday, April 19, 2014, 10:00 a.m.

For almost 34 years, native St. Louisan Dan Martin has been an award-winning illustrator, cartoonist and designer for the St. Louis Post-Dispatch. Since 1986 he has drawn the newspaper's front page 111-year old Weatherbird, the oldest continually drawn daily cartoon in American journalism. In addition to creating his Saturday comic strip "Postcard from Mound City," his sketchbook assignments have taken him everywhere from gangster trials to the World Series.
Program is Free, however, due to limited space reservations requested (314) 842-1867.

Ulysses S. Grant Lecture
and John Y Simon Day
Saturday, October 11, 2014 10:00am
Speaker to be announced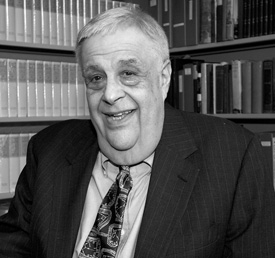 Harriet F. Simon
John Y. Simon Day
The Ulysses S. Grant Lecture is named for Dr. John Y. Simon, editor of The Papers of Ulysses S. Grant, Professor of History at Southern Illinois University at Carbondale, and executive director of the Ulysses S. Grant Association from 1962 until his death in 2008. He edited 31 annotated volumes of Grant's letters and papers. He also edited Julia Dent Grant's memoirs and was the author or editor of over 100 articles on Civil War, Grant, Lincoln, and Illinois history. His scholarship on Grant has been indispensable to Ulysses S. Grant National Historic site. Harriet F. Simon donated her husband's extensive book collection to the site in March 2010, adding over 2,000 monographs to the park library.
The lecture is sponsored by Ulysses S. Grant National Historic Site and supported by Jefferson National Parks Association. It is typically held in October every year.

Did You Know?

Ulysses S. Grant served two terms as president, from March 4, 1869 until March 4, 1877. He was the eighteenth president, following Andrew Johnson and preceding Rutherford B. Hayes.