Special Events
Harriet Tubman to visit White Haven

On Saturday, August 9, 2014 at 10:00 a.m. Ulysses S. Grant National Historic Site will welcome Kathryn Harris as she portrays Harriet Tubman, perhaps the most famous conductor on what was known as the Underground Railroad. The "railroad" was actually a network of safe houses and helpers who housed and guided individuals escaping the bondage of slavery in the American South.
Come experience the words and thoughts of Harriet Tubman brought to life. In a fictional visit to St Louis, Tubman will share the experiences of freeing her parents and other enslaved people. Kids and adults alike will have the opportunity to ask Harriet Tubman about her life. In addition, Kathryn Harris will also step out of character at the end of the program to take questions about what it is like to portray one of this country's famous heroines.
Kathryn Harris started portraying Harriet Tubman in the late 1990s for elementary school students. Recently she introduced "Harriet" to participants at the Annual Leadership Conference sponsored by the Congressional Black Caucus in Washington DC. Kathryn Harris is currently the Library Services Director at the Abraham Lincoln Presidential Library in Springfield Illinois.
The event is free, however, due to limited seating reservations are required. Please call (314) 842-1867 x230 to make reservations.
Ulysses S. Grant Lecture
and John Y Simon Day
Saturday, October 11, 2014 10:00am
William C. Davis, a native of Independence, Missouri, is the author or editor of more than 50 books in the fields of Civil War and Southern history as well as numerous documentary screenplays. He was the on-camera senior consultant for 52 episodes of the Arts & Entertainment Network/History Channel series "Civil War Journal." Since 2000, Davis has been Professor of History, and Director of Programs of the Virginia Center for Civil War Studies at Virginia Tech. Davis received his bachelor's and master's degrees from Sonoma State University in California. He will sign copies of his books following the lecture.
Reservations are $10.00. The reservation ticket will be honored for $10 toward a minimum $10 purchase in the U.S. Grant NHS Sales Area on the day of the event only. Copies of several of Davis's recent books will be available for purchase at the site.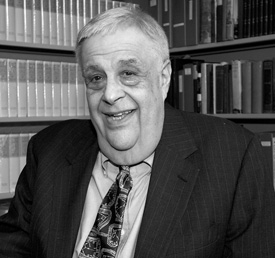 Harriet F. Simon
John Y. Simon Day
The Ulysses S. Grant Lecture is named for Dr. John Y. Simon, editor of The Papers of Ulysses S. Grant, Professor of History at Southern Illinois University at Carbondale, and executive director of the Ulysses S. Grant Association from 1962 until his death in 2008. He edited 31 annotated volumes of Grant's letters and papers. He also edited Julia Dent Grant's memoirs and was the author or editor of over 100 articles on Civil War, Grant, Lincoln, and Illinois history. His scholarship on Grant has been indispensable to Ulysses S. Grant National Historic site. Harriet F. Simon donated her husband's extensive book collection to the site in March 2010, adding over 2,000 monographs to the park library.
The lecture is sponsored by Ulysses S. Grant National Historic Site and supported by Jefferson National Parks Association. It is typically held in October every year.

Did You Know?

When Ulysses Grant asked Julia Dent's father for permission to marry her, Ulysses was instead offered her younger sister, Ellen. Ulysses and Julia were married on August 22, 1848.