Special Events
Pam Brown
Ultimate Betrayal - Mary Todd Lincoln
September 27, 2014
10:00 a.m.

Most know that Abraham Lincoln was assassinated in 1865, but few know what his wife, Mary Todd Lincoln, experienced in the years after his death. Come hear Mrs. Lincoln, as portrayed by Pam Brown, tell of the Ultimate Betrayal from Robert, her only surviving son as he seemingly turned his back on his mother. Come and listen as Mary reminisces about this most humiliating time of her life.

Reservations for this free program are requested. Please call (314) 842-1867
Ulysses S. Grant Lecture
and John Y Simon Day
Saturday, October 11, 2014 10:00am
William C. Davis, a native of Independence, Missouri, is the author or editor of more than 50 books in the fields of Civil War and Southern history as well as numerous documentary screenplays. He was the on-camera senior consultant for 52 episodes of the Arts & Entertainment Network/History Channel series "Civil War Journal." Since 2000, Davis has been Professor of History, and Director of Programs of the Virginia Center for Civil War Studies at Virginia Tech. Davis received his bachelor's and master's degrees from Sonoma State University in California. He will sign copies of his books following the lecture.
Reservations are $10.00. The reservation ticket will be honored for $10 toward a minimum $10 purchase in the U.S. Grant NHS Sales Area on the day of the event only. Copies of several of Davis's recent books will be available for purchase at the site.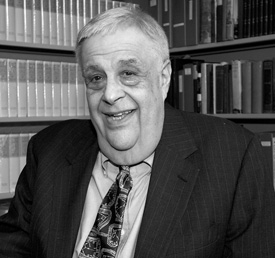 Harriet F. Simon
John Y. Simon Day
The Ulysses S. Grant Lecture is named for Dr. John Y. Simon, editor of The Papers of Ulysses S. Grant, Professor of History at Southern Illinois University at Carbondale, and executive director of the Ulysses S. Grant Association from 1962 until his death in 2008. He edited 31 annotated volumes of Grant's letters and papers. He also edited Julia Dent Grant's memoirs and was the author or editor of over 100 articles on Civil War, Grant, Lincoln, and Illinois history. His scholarship on Grant has been indispensable to Ulysses S. Grant National Historic site. Harriet F. Simon donated her husband's extensive book collection to the site in March 2010, adding over 2,000 monographs to the park library.
The lecture is sponsored by Ulysses S. Grant National Historic Site and supported by Jefferson National Parks Association. It is typically held in October every year.