Hands-On History
Ulysses S. Grant National Historic Site offers a wide variety of programs for teachers. From on-line lesson plans to field trips, traveling trunks to ranger visits, let us help you meet your curriculum needs.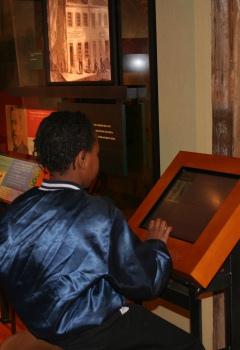 NEW! One-stop search for National Park Service Education Materials
Want additional curriculum materials but aren't sure where to look? Use the National Park Service's new Education Portal that allows you to search by keyword, subject, and grade range. Click on Teachers at the top of the page to begin your search.