Schedule of Events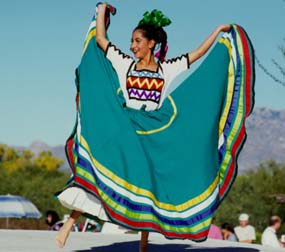 NPS Photo
Tumacácori hosts a number of outstanding events every year.
Guided tours
Cultural demonstrators
Special events
Prefer paper? Download the Calendar of Events (pdf, 2.5MB) for this year.
In the neighborhood? Search the Tubac Calendar for special events nearby.
Search the calendar below for a full schedule of events, including special concerts, extended hours, and more.
Search for Events
Events Upcoming for September
Showing 1 results

 RSS Feed
Saturday, September 6, 2014

Families can now spend the night under the stars or within the adobe walls of Mission San José de Tumacácori, just like travellers of the past. More

Time:

5:00 PM

Location:

Tumacácori mission grounds

Fees:

Pre-registration required: $20/adult, $10/child
Did You Know?

Small pox and measles epidemics on numerous occasions killed far more people than all the Apache wars combined.