Schedule of Events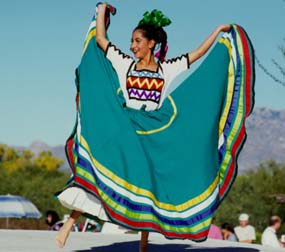 NPS Photo
Tumacácori hosts a number of outstanding events every year.
Guided tours
Cultural demonstrators
Special events
Prefer paper? Download the Calendar of Events (pdf, 557kb) for this year.
In the neighborhood? Search the Tubac Calendar for special events nearby.
Search the calendar below for a full schedule of events, including special concerts, extended hours, and more.
Search for Events
Sorry, but there are no events between 09/15/2014 and 10/01/2014
Did You Know?

The Santa Cruz River begins in the Patagonia Mountains of southern Arizona, runs south into Mexico, makes a sweeping U-turn and continues north through Sonora, Mexico and Arizona to join the Gila River and eventually the Colorado River which empties into the Gulf of California.