Plants of the Mission Garden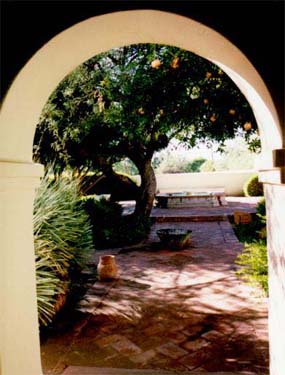 NPS Photo
The "mission garden" at Tumacácori was built in 1937 as part of the visitor center construction. In the garden are many plants that were imported from Europe and brought to their missions by the padres.
Attached to any mission church was a convento - an open square of rooms surrounding a courtyard. The convento housed workshops, classrooms, and the priest's personal quarters. In the courtyard there would be a garden, often with a fountain.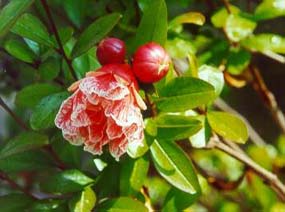 The Tumacácori garden and grounds have both ornamental pomegranate trees, with carnation – like flowers and fruit – bearing pomegranates.
The pomegranate is a small tree native to the Middle East. It has been cultivated in the Mediterranean region since ancient times. Spanish settlers brought it to the new world, and the priests carried it north with the missions.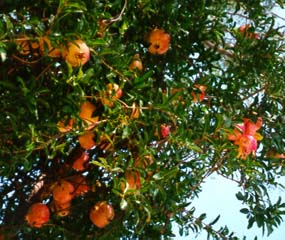 As befits a fruit with many seeds, the pomegranate is a traditional symbol of fertility.