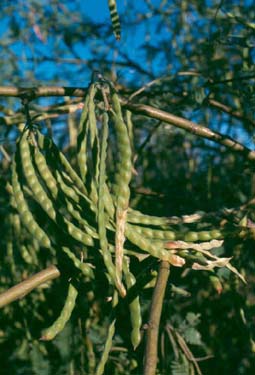 Photo Courtesy of Tarleton University
The mesquite bean can be cooked and eaten as a vegetable when fresh. Fully ripened and dried, the pod can be ground into a flour that is sweet and very high in protein.
Come visit this park and see the rare and protected riparian mesquite bosque habitat in person.