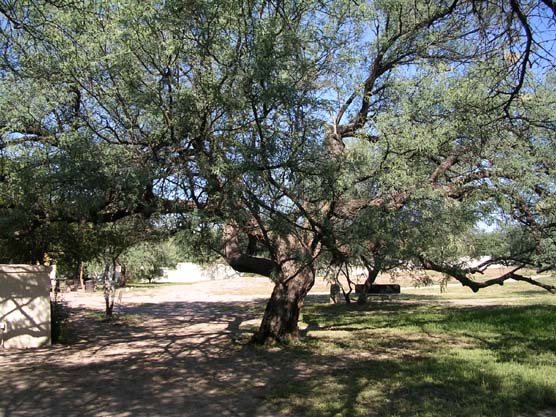 Photo by Anita Badertscher
The mesquite tree was extremely important to the O'odham people. The bean pods were an essential food staple. The hard wood is excellent as firewood and as a building material.
Both velvet and honey mesquites are found here at Tumacácori National Historical Park, with velvet mesquite being by far the most prevalent tree in the park.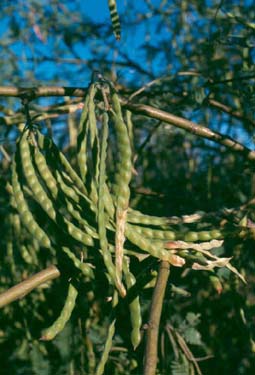 Photo Courtesy of Tarleton University
The mesquite bean can be cooked and eaten as a vegetable when fresh. Fully ripened and dried, the pod can be ground into a flour that is sweet and very high in protein.
Come visit this park and see the rare and protected riparian mesquite bosque habitat in person.