Temporary Monday Closure Notice

Tuskegee Airmen National Historic Site will temporarily close on Mondays effective May 5, 2014. Monday hours will resume on July 14, 2014. During this period, the days of operation will be Tuesday – Saturday, 9:00 a.m. to 4:30 p.m.
Where To Eat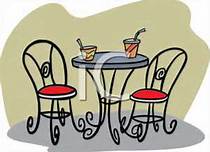 Tuskegee offers several dining options, including many national chain restaurants such as:
Burger King
334-727-5699
Busy B's
334-727-6625
Church's Chicken
334-724-9906
Kentucky Fried Chicken/Taco Bell
334-727-0700
McDonald's Hamburgers
334-727-7157
Pizza Hut
334-727-9633
Subway
334-727-1631
In addition, several local restaurants are available to choose from. Contact Tuskegee Area Tourism for more information. Additional dining options are available in Auburn, Opelika, and Montgomery, Alabama within a 15-35 mile driving distance.
The Kellogg Hotel and Conference Center offers buffet and menu ordering options, as well as catering services. For more information call, 334-727-3000.


Did You Know?

On July 2, 1943 Captain Charles B. Hall was the first Tuskegee pilot to down an enemy aircraft in aerial combat, a FW-190. Hall was rewarded for his prowess with a Coca-Cola.