Tuskegee Airmen National Historic Site Sunday Closure Notice

Due to budget reductions as a result of the federal sequester, the Tuskegee Airmen National Historic Site will be closed Sundays beginning March 10, 2013.
Where To Eat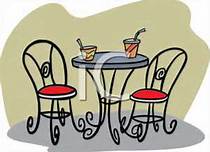 Tuskegee offers several dining options, including many national chain restaurants such as:
Burger King
334-727-5699
Busy B's
334-727-6625
Church's Chicken
334-724-9906
Kentucky Fried Chicken/Taco Bell
334-727-0700
McDonald's Hamburgers
334-727-7157
Pizza Hut
334-727-9633
Subway
334-727-1631
In addition, several local restaurants are available to choose from. Contact Tuskegee Area Tourism for more information. Additional dining options are available in Auburn, Opelika, and Montgomery, Alabama within a 15-35 mile driving distance.


Did You Know?

The Tuskegee Airmen consists of nearly 1000 pilots and upwards of 15,000 support personnel, including "wash outs" that were part of the "military experiment" to see if blacks could fly and fight.