Temporary Monday Closure Notice

Tuskegee Airmen National Historic Site will temporarily close on Mondays effective May 5, 2014. Monday hours will resume on July 14, 2014. During this period, the days of operation will be Tuesday – Saturday, 9:00 a.m. to 4:30 p.m.
Things To Know Before You Come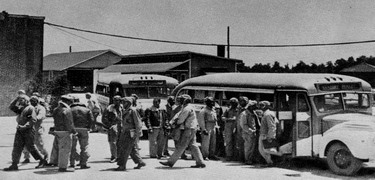 NPS Photo
When planning your visit to the Tuskegee Airmen National Historic Site there are some things you need to know before you come.
Knowing what to expect before you arrive can make the difference between a good visit and a great visit.
Click on the links below to locate helpful information you need to know such as weather conditions, where pets are allowed on site, safety, and more.


Did You Know?

Benjamin O. Davis, Jr. was the first African-American in the 20th century to graduate from the Military Academy at WestPoint, New York.