Things To Know Before You Come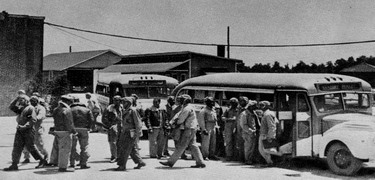 NPS Photo
When planning your visit to the Tuskegee Airmen National Historic Site there are some things you need to know before you come.
Knowing what to expect before you arrive can make the difference between a good visit and a great visit.
Click on the links below to locate helpful information you need to know such as weather conditions, where pets are allowed on site, safety, and more.


Did You Know?

Charles "Chief" Anderson and Dr. Albert E. Forsythe were the first blacks to successfully complete a transcontinental flight from Atlantic City, New Jersey to Los Angeles, California without the aid of landing lights, parachutes, radios, or blind-flying instruments.