Tuskegee Airmen National Historic Site Sunday Closure Notice

Due to budget reductions as a result of the federal sequester, the Tuskegee Airmen National Historic Site will be closed Sundays beginning March 10, 2013.
"A Night Under the Stars" Program Cancelled

Due to rainy weather conditions, "A Night Under the Stars" stargaze event has been cancelled. The park plans to reschedule the event for later in the year. More »
Special Park Event Cancelled Due to Sequester

As a result of the sequester and subsequesnt budget reduction, the Tuskegee Airmen Warrior Run, scheduled for Saturday, March 16, 2013 has been CANCELLED. More »
Pets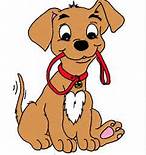 American's love their pets. They are a part of the family. With this in mind the Tuskegee Airmen National Historic Site does allow pets on site. However, there are a few rules to follow.

Pets are welcome but must be maintained on a leash.

Pets are allowed throughout the Historic Core and Overlook areas but not allowed inside buildings, unless they are seeing-eye dogs or service animals.

You are expected to clean up after your pet. Remember to bring the "pooper scooper."

Do not allow your pet to chase or annoy any of the natural wildlife that it may enounter while visiting the site. Keep in mind that the natural wildlife is indeed wild and an encounter can lead to serious injury of your pet.

You are responsible for any potential harm your pet may cause to others on site, whether park employee or visitor.
Did You Know?

Tuskegee Institute was selected by the government to conduct a military pilot training "experiment" because of its excellent engineering program and successful Civilian Pilot Training Program.