Tuskegee Airmen National Historic Site Sunday Closure Notice

Due to budget reductions as a result of the federal sequester, the Tuskegee Airmen National Historic Site will be closed Sundays beginning March 10, 2013.
"A Night Under the Stars" Program Cancelled

Due to rainy weather conditions, "A Night Under the Stars" stargaze event has been cancelled. The park plans to reschedule the event for later in the year. More »
Special Park Event Cancelled Due to Sequester

As a result of the sequester and subsequesnt budget reduction, the Tuskegee Airmen Warrior Run, scheduled for Saturday, March 16, 2013 has been CANCELLED. More »
Lodging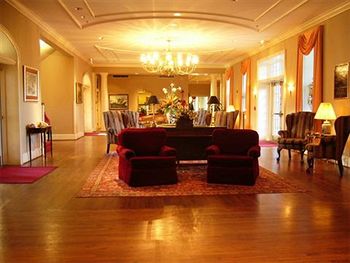 Tuskegee University
Limited lodging is available in the Tuskegee-Macon County area. The two local hotels open for guests are:
Kellogg Conference Center
334-727-3000
Days Inn Shorter
334-727-6034
Other hotels are available within a 20- to 35-mile radius in Auburn, Opelika, and Montgomery, Alabama. For more information, click on the following links:
Did You Know?

In 1942 First Lady Eleanor Roosevelt visited Tuskegee's Civilian Pilot Training Program, took a historic flight with Chief Flight Instructor Charles Anderson, and used her influence toward advancing military flight training in Tuskegee.