Tuskegee Airmen National Historic Site Sunday Closure Notice

Due to budget reductions as a result of the federal sequester, the Tuskegee Airmen National Historic Site will be closed Sundays beginning March 10, 2013.
"A Night Under the Stars" Program Cancelled

Due to rainy weather conditions, "A Night Under the Stars" stargaze event has been cancelled. The park plans to reschedule the event for later in the year. More »
Special Park Event Cancelled Due to Sequester

As a result of the sequester and subsequesnt budget reduction, the Tuskegee Airmen Warrior Run, scheduled for Saturday, March 16, 2013 has been CANCELLED. More »
Operating Hours & Seasons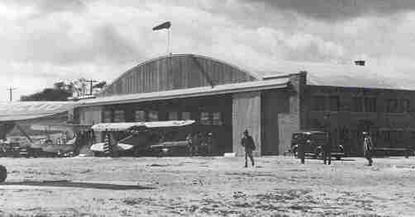 National Park Service
The museum in Hangar #1 is currently open daily 9:00 a.m. - 4:30 p.m. CST, except Thanksgiving, Christmas, and New Year's Day.
To schedule museum tours for groups of 10 or more call 334/724-0922 one to two weeks in advance to make reservations. If your group has special needs contact the site four weeks in advance of your planned date.


Did You Know?

In April 1945 men of the 477th Bombardment Group began their protest of segregationists practices at Freeman Field, near Seymour, Indiana.  This protest led to the arrest of 101 officers and the eventual integration of military installations across the United States.