What is the Kingsley Heritage Celebration?
The Kingsley Heritage Celebration is an annual event held at Kingsley Plantation each October. "This event is a celebration of the determination and perseverance of the human spirit to survive against incredible odds," explains Superintendent Barbara Goodman. "The goal of the event is to present this history in meaningful ways to our community."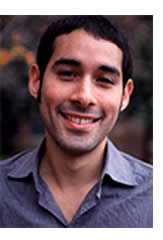 The idea for the event came from Manuel Lebron, a descendant of Anna and Zephaniah Kingsley. The first Kingsley Heritage Celebration was held in 1998, as a Kingsley family reunion. Manuel presently lives in New York City, but was born and raised in the Dominican Republic. He feels that: "Kingsley Plantation is a place that breaks expectations, a place where you can learn the story of a free African woman, who had been a slave, who owned and managed her own property. It a place whose owner, Zephaniah Kingsley, advocated the end of prejudice in society yet upheld slavery. Every year we keep their memory and spirit alive, by visiting the park and the event - physically and emotionally. We remember the enslaved and the free at this plantation. It is a way we together can continue to fight for a world where absolutely all types of discrimination are vanished forever. Before we achieve this goal, we must actively start the healing process from within ourselves and in our communities. This year's Kingsley Heritage Celebration will help open our minds and our hearts through a variety of inspiring activities. I thank the National Park Service, and the passionate staff of Kingsley Plantation for so whole-heartedly driving this celebration year after year. Their pride in their stewardship of this site just shines through!"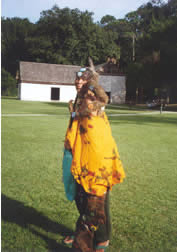 MaVynne Betsch was also a descendant of Anna and Zephaniah Kingsley and lived in northeast Florida at American Beach, the only beach historically available to African Americans. For MaVynne: "The Kingsley Heritage Celebration in October has a special significance for me, because I'm a descendant! My grandfather A.L. Lewis founded American Beach, and married his first wife Mary Sammis in October, the same month of the annual event. She, of course, was the great-granddaughter of Zephaniah and Anna Kingsley. I give black heritage tours of American Beach and students from all over are fascinated with the history of African Americans in Florida. Kingsley Plantation, Jacksonville, and American Beach form a golden triangle for black history for northeast Florida, and Kingsley Plantation is the gem of that triangle."
Return to Kingsley Heritage Celebration Home.