Road Closure

Palmetto Avenue, the main road to Kingsley Plantation will be closed April 28th-May 5th, 2014. Please take the Fort George Road detour to enter the site. Be advised large buses and RVs may not clear the low tree canopy of Fort George Rd.
Events at Fort Caroline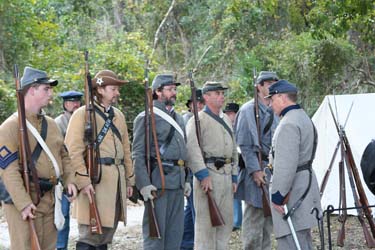 NPS Photo
Upcoming Programs
Living History Days - May 3rd, and June 28th, 2014 10:00 a.m. -4:00 p.m.
Come out to Fort Caroline and experience living history! There will be different interactive programs where you can learn about life for the newly arrived Europeans in Florida during the 16th century. Programs could include cooking demonstrations, hands-on weapons training and a chance to try on some replica historic clothing.
These events are free and open to the public!
For more information, call 904.641.7155.
For directions, click here.


Did You Know?

The word "Caroline" - while feminine in gender - does not refer to a female of that name but rather to a man. The word "Caroline" comes from the Latin version of Charles in this case King Charles IX of France. More...