Fort Caroline Closed on November 2nd

Fort Caroline National Memorial including Spanish Pond will be closed to the public on Sunday November 2nd, 2014. The visitor center and trails will reopen on Monday the 3rd of November. The Theodore Roosevelt Area and Ribault Column will remain open.
Events at Fort Caroline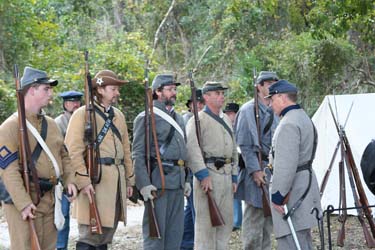 NPS Photo
Upcoming Programs
Celebrate the 450th anniversary of the settlement of Fort Caroline at a commemorative dinner hosted by The Timucuan Trail Parks Foundation on November 2, 2014. Seating is limited, see flyer below for details.
For directions, click here.


Did You Know?

Theodore Roosevelt never set foot within the Theodore Roosevelt Area, a unit of the Timucuan Ecological and Historic Preserve. More...