Events at Fort Caroline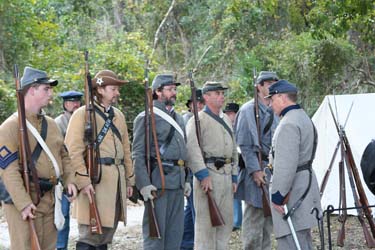 NPS Photo
Upcoming Programs
There are no upcoming programs scheduled at this time. Check back soon for an updated listing.
These events are free and open to the public!
For more information, call 904.641.7155.
For directions, click here.


Did You Know?

Timucua warriors wore their hair in a top knot, which made them appear taller. Historic drawings of Timucua and French contact show the Timucua to be of greater stature than the French. More...