Campgrounds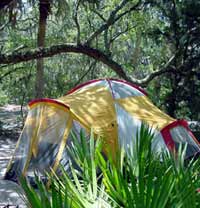 Florida Park Service
Camping is not available on National Park Service lands within the Timucuan Preserve, however, camping is available within the boundaries of the Preserve at two partner parks.
Little Talbot Island State Park


Did You Know?

Theodore Roosevelt never set foot within the Theodore Roosevelt Area, a unit of the Timucuan Ecological and Historic Preserve. More...