Black History Month Events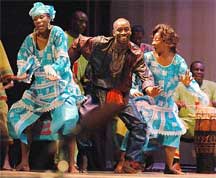 February 2013
The Kingsley Heritage Celebration is a series of events held each Saturday afternoon. Join us as we acknowledge the incredible contributions of African Americans to American history.
Return to Events in the Timucuan Preserve.


Did You Know?

The first translation of a Native American language into a European language – Timucuan to Spanish - occurred on lands within the Timucuan Preserve in the late 1500s. Fray Francisco Pareja did this translation at the Catholic mission of San Juan del Puerto on present day Ft. George Island. More...