Black History Month Events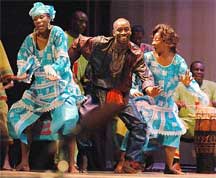 February 2013
The Kingsley Heritage Celebration is a series of events held each Saturday afternoon. Join us as we acknowledge the incredible contributions of African Americans to American history.
Return to Events in the Timucuan Preserve.


Did You Know?

Timucua women wore skirts made from cured Spanish moss, which is not a moss at all but a member of the bromeliad family. More...