Press Kit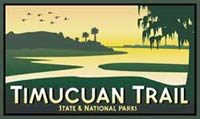 This media packet explains the Timucuan Trail State and National Parks partnership. Photographs are available upon request at any time.
Please also visit the Partnerships homepage for more information.
Did You Know?

There is a formal partnership between the National Park Service, Florida Park Service, and City of Jacksonville called the Timucuan Trail State & National Parks. More...