Press Kit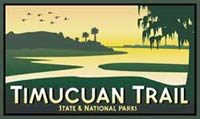 This media packet explains the Timucuan Trail State and National Parks partnership. Photographs are available upon request at any time.
Please also visit the Partnerships homepage for more information.
Did You Know?

Fort Caroline National Memorial was the site of the first conflict between Europeans over land that is now part of the Continental United States. More...