Ribault Club was built in 1928 and is a monument to the resort era on Fort George Island. It has been placed on the National Register of Historic Places and is listed as an Historic Landmark by the City of Jacksonville. The Fort George Island Visitor Center is run by the Florida Park Service and the National Park Service through the Timucuan Trail State and National Parks partnership.
Visiting Ribault Club & Fort George Island Visitor Center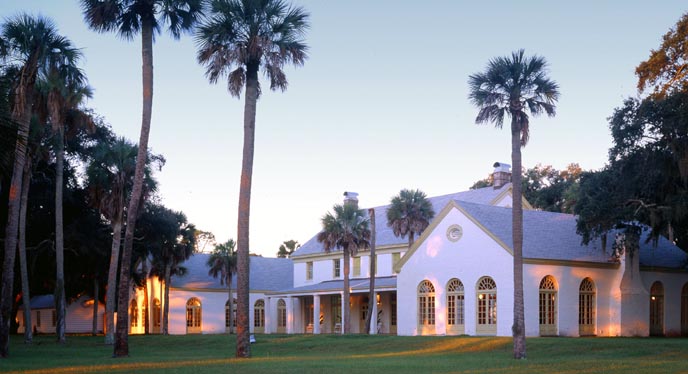 Image courtesy the Florida Park Service.