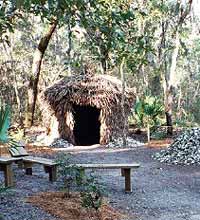 Grace Curran/Park Volunteer
The Timucuan Preserve is named for the Timucua people, who were living in northeast Florida at the time of European arrival in the 16th century. Humans have lived in this area for 6,000 years.
Learn more about the Native American history of the Timucuan Preserve by choosing a link to the right.