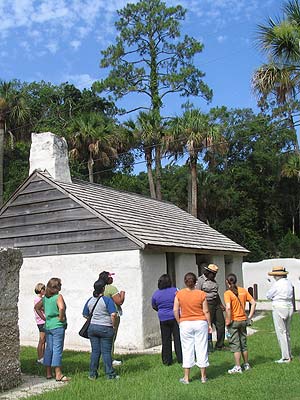 On July 11 and July 18, 2008, Kingsley Plantation hosted its first Teacher Training and Curriculum Writing Workshop.
Eight teachers from the Teaching American History Grant program in Duval County, Florida, and two Florida Public Archaeology Network educators participated in site tours, program demonstrations, brainstorming sessions, and curriculum planning. Teachers presented on draft lesson plans the second day of the workshop, and the finalized plans are posted on this website.
View the Teacher Training Workshop video.
Download the NEW lesson plans.
Return to Kingsley Plantation Curriculum Materials.