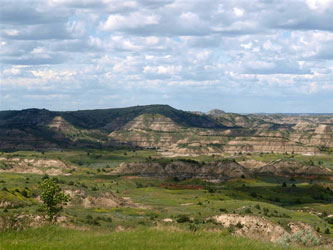 As the gently undulating prairie breaks into the bewildering, jagged terrain of the badlands, the view from this overlook has inspired, amazed, and terrified travelers from the past to the present. This view from near the Painted Canyon Visitor Center looks north into the park.
Buck Hill, in the center of the image, is the second-highest point in the South Unit. The hill is just under 2.5 miles from the camera.
This live
webcam
is part of a National Park Service air quality website that has live air quality from Theodore Roosevelt National Park, as well as other national parks.