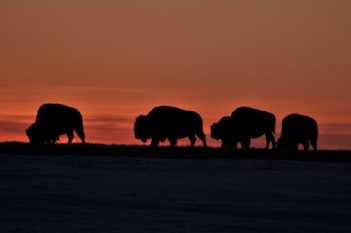 NPS Photo; Chad Allmendinger
Send us a copy of your favorite photograph or artwork you made of the park.
Some images may be included in an online photo gallery. Others may find a place in park brochures, bulletin boards or other publications.
Submission guidelines

Due to online security issues it is not possible to submit pictures directly through this website. Please use this contact form - E-Mail Us - to ask where you can submit your image file as an email attachment.

Please consider the following:
Acceptable image file types are limited to TIF and JPEG

No more than two of your very favorite images should be submitted at a time

Only attached files will be accepted; links to other online photo galleries will not be considered
Please include this required information:
Full name and contact information for the photographer

Title, subject, location and date the photo was taken
By submitting photos, you agree that:
All submissions become public domain

Captions or personal trademarks will be cropped

Not all images will be selected

Images may be added or removed at any time
Use and Credit

As an offering of the National Park Service, this website is public domain. Unless specified otherwise with a copyright symbol and ownership citation, you can copy and use images you find here for any purpose, with no credit required.

If you so desire, credit the photographer, or if none is listed, use National Park Service.