Park Newspaper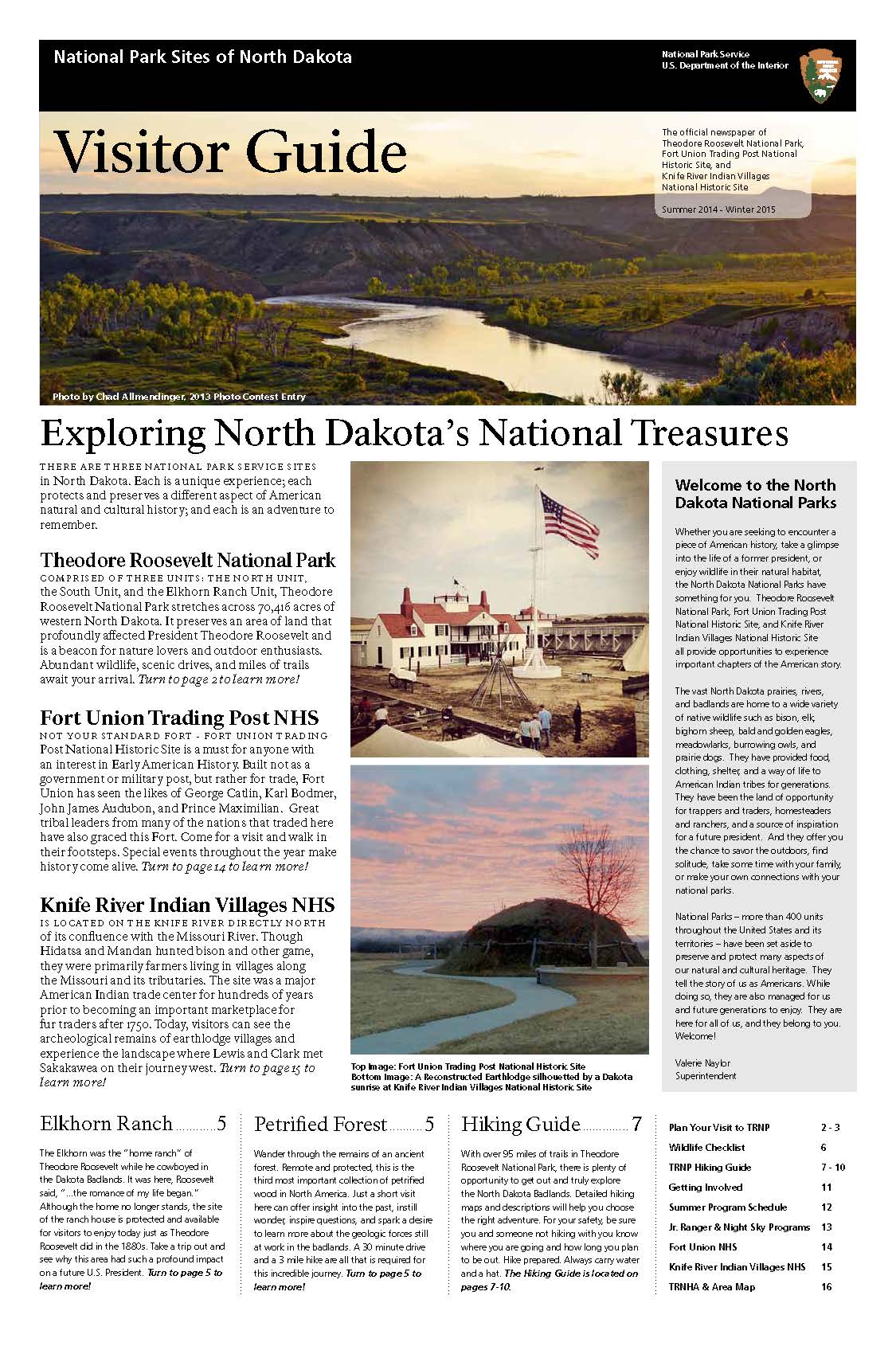 Whether you are seeking to encounter a piece of American history, take a glimpse into the life of a former president, of enjoy wildlife in their natural habitat, the North Dakota National Parks have something for you. Theodore Roosevelt National Park, Fort Union Trading Post National Historic Site and Knife River Indian Villages National Historic Site each provide opportunities to experience important chapters of the American story.
The vast North Dakota prairies, rivers, and badlands are home to a wide variety of native wildlife such as bison, elk, bighorn sheep, bald and golden eagles, meadowlarks, burrowing owls, and prairie dogs. They have provided food, clothing, shelter, and a way of life to American Indian tribes for generations. They have been the land of opportunity for trappers and traders, homesteaders and ranchers, and a source of inspiration for a future president. And they offer you the chance to savor the outdoors, find solitude, take some time with your family, or make your own connections with your national parks.
National Parks – more than 400 units throughout the United States and its territories – have been set aside to preserve and protect the many aspects of our natural and cultural heritage. They tell the story of us as Americans. While doing so, they are also managed for us and future generations to enjoy. They are here for all of us, and they belong to you. Welcome! Find out more in our 2014 Visitor Guide.
Valerie Naylor
Superintendent