Meet the Social Media Team
Have you ever wondered who's behind the initials in parenthesis after each and every post we share? Meet our social media team and the people who bring Theodore Roosevelt National Park to you where you are, and where you expect us to be.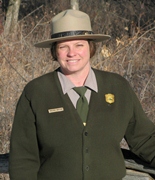 (vn)
Valerie Naylor is Superintendent of Theodore Roosevelt National Park. Valerie enjoys sharing the park (and especially photos of the park) with the public and Facebook is a means for her to stay connected to park visitors and friends. Valerie has been Superintendent of Theodore Roosevelt National Park since March 2003 and also worked as a seasonal park ranger and researcher in the park from 1979-1983. She thanks everyone for their interest and support of the national park.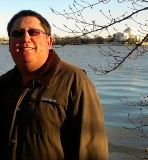 (jb)
Ask Joshua (jb) why he's part of TRNP social media team and he'll tell you a story about why he works for the National Park Service. "I love the National Park Service! My passion began when I first visited a National Park site at the age of 4. At that point I did not realize what role that visit would play in my life. I look back at that day and remember how much fun I had. I want to share my passion with people from all over the world, and what better way then social media."
In addition to social media pursuits, Joshua works on various projects within the park and the National Park Service. When he's not at his desk he's out in the park taking photographs or traveling to other National Park sites.