Dakota Nights Friday Events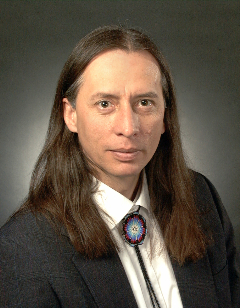 Friday, September 11, 2015
Event Map
7:00 PM: Lakota Star Knowledge with Dr. Craig Howe, at Cottonwood Campground Amphitheater
Dr. Craig Howe is director of the Center for American Indian Research and Native Studies (CAIRNS), a nonprofit research center committed to advancing knowledge and understanding of American Indian communities and issues important to them. He earned a Ph.D. from the University of Michigan and has been a faculty member in the Graduate Studies Department at Oglala Lakota College.
He has developed innovative hypermedia tribal histories projects and creative museum exhibitions, taught Native studies courses in the U.S. and Canada, and authored articles and book chapters on numerous topics, including tribal histories, Native studies, museum exhibitions, and community collaborations. Howe was raised and lives on his family's cattle ranch on the Pine Ridge Indian Reservation and is an enrolled member of the Oglala Sioux Tribe.
Dr. Howe directed a 27-minute film which will be shown at the Cottonwood Campground Amphitheater. The film explores the Lakota cultural and astronomical universe. Join Dr. Howe for a viewing and discussion of the film and the Lakota culture's relationship with the sky.

8:00 PM: Constellation Tours and Stargazing with 10+ Telescopes at Peaceful Valley Ranch
Join our world-class astronomers as they reveal the mysteries of the heavens!