Site closed to tours November 28, December 2-4.

The entire TR Inaugural Site will be closed for Thanksgiving on November 28. The historic house will be closed to tours December 2-4, but the museum shop and NPS Passport stamping station remain open 9:00-4:30. Normal tours resume December 5.
Victorian Christmas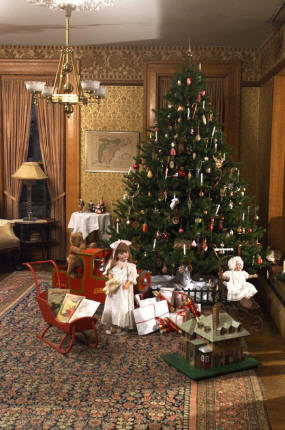 Victorian Christmas
November 30 - December 8, 2012.
Ticket sales begin October 22 (members) and October 23 (general public)
Did You Know?

Buffalo, NY rose to prominence as a center for trade, located on the Great Lakes and the Erie Canal. As Governor of New York, Theodore Roosevelt had authorized the last major upgrade to the Erie Canal System. More...