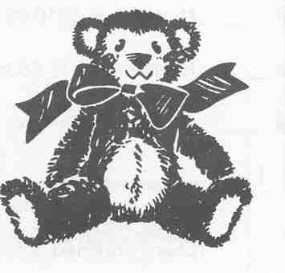 Teddy
Bear
Picnic
Wednesday, August 1, 2012
11:00 a.m. - 1:00 p.m.
Cost: $5 per person
(includes picnic lunch - grilled hot dog, snack & beverage)
Buffalo & Erie County Botanical Gardens
2655 South Park Avenue
Buffalo, NY 14218
By reservation only. Please call the TR Site, 884 - 0095.
Its Teddy Bear Picnic time and we're joining forces again with our special friends at the Buffalo & Erie County Botanical Gardens. What a beautiful place to have a picnic!
Mama Earth's Kitchen Band Show will start the afternoon off right with a special show that uses music and song to help spread the message of respect towards all of Earth's creatures. Mama Earth sings about composting, gardening, hiking, bird-watching, fossil hunting, and recycling. We know Theodore Roosevelt would heartily approve of her show! Yummy picnic food, games, stories and other good things will also be part of the fun.
Teddy Bear Picnic is a fun day for all - mom, dad, grandparents, and friends. Get your team together and don't forget a blanket to sit on and your favorite teddy! Special thanks to Young Audiences of Western New York and Fisher Price for their generous support of this event.