September 14: The Anniversary of TR's 1901 Inauguration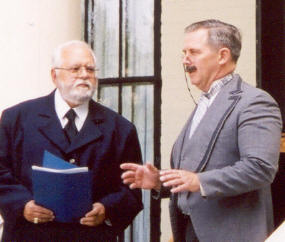 Theodore Roosevelt was inaugurated as the 26th President of the United States in Buffalo, NY on September 14, 1901. The TR Inaugural Site begins its annual commemoration with an inaugural reenactment at the Site. The Site is also proud to host a U.S. Naturalization Ceremony with the U.S. Citizenship and Immigration Services. Call 716-884-0095 for details.
Did You Know?
At 42, Theodore Roosevelt was the youngest person to become President of the United States. John F. Kennedy was the youngest to be elected, but was 43 when he took the oath. More...