The Upper Gallery is currently closed for renovations.

These renovations will improve preservation of artifacts and enhance the visitor experience. The Lower Gallery has been reopened, its exhibits are methodically being returned. Period room tours are offered at the regularly scheduled times.
Social Media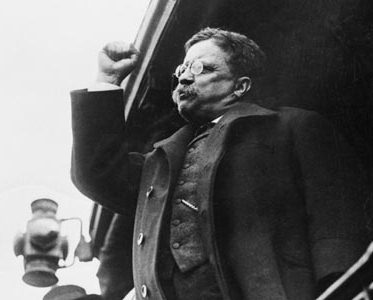 Stay connected and learn what is happening at Theodore Roosevelt Birthplace NHS. We want to connect with you, and keep you connected to us. Please communicate with us via our social networking sites.
Learn more below.
Twitter
Follow @TRBirthplaceNPS on Twitter to learn about special stories and facts, updates, news, and events.
Facebook
Visit Theodore Roosevelt Birthplace NHS on Facebook. Be sure to "like" us! Share your experiences with site staff and other visitors to connect with the broader community of Theodore Roosevelt Birthplace NHS. We post historic and current photos and videos, ask questions, and share stories and news items.
Flickr
Visit the Theodore Roosevelt Birthplace NHS Flickr page to see photos of the museum and special events. Submit your own to share your experiences with other visitors.
Theodore Roosevelt Birthplace is on Twitter

Follow Theodore Roosevelt Birthplace to get the latest in news and events, as well as exclusive fun facts Read More

"Like" us on Facebook

Share and view stories, facts, and insights and get up to the minute information on events Read More

View and share visitor and site photos of Theodore Roosevelt Birthplace NHS

Share photos of your visit or view photos from our collection as well as exclusive photos of special events
Did You Know?
President Theodore Roosevelt brokered a peace agreement between both sides in the Russo-Japanese War. The Treaty of Portsmouth was signed on September 5, 1905, ending the conflict and earning Roosevelt a Nobel Peace Prize.