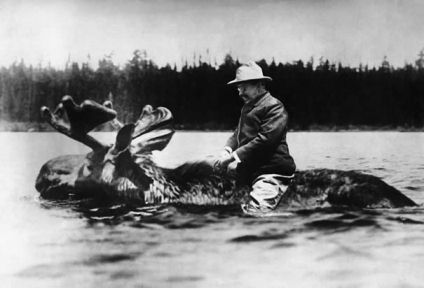 Theodore Roosevelt Birthplace contains two exhibit galleries that display a wealth of memorabilia and historic artifacts and photographs from throughout Theodore Roosevelt's illustrious life.
The Upper Gallery focuses on Theodore Roosevelt as a nature-lover, outdoorsman, hunter, and conservationist. This exhibit is currently closed for renovations.
The Lower Gallery highlights all sorts of artifacts from Theodore Roosevelt's illustrious life and career. The Lower Gallery is open, but the restocking of exhibit cases, following gallery renovation, is still underway.