The Upper Gallery is currently closed for renovations.

These renovations will improve preservation of artifacts and enhance the visitor experience. The Lower Gallery has been reopened, its exhibits are methodically being returned. Period room tours are offered at the regularly scheduled times.
Directions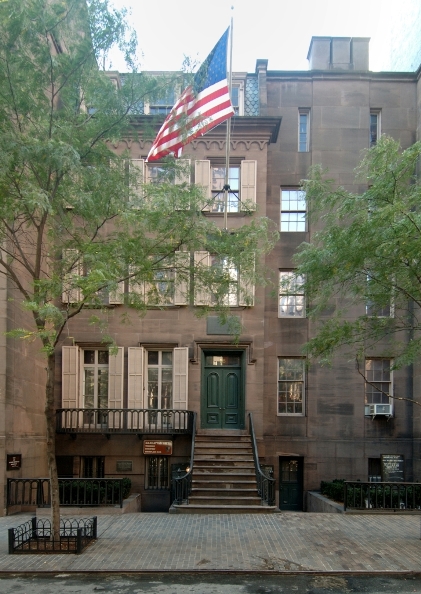 NPS
Theodore Roosevelt Birthplace National Historic Site is conveniently located in New York City at 28 East 20th Street, between Park Avenue South and Broadway.
To view a map of the area, click here.
Visiting by car is discouraged, as street parking is difficult to find and parking facilities are expensive. However, the New York City Department of Planning provides a website map to locate parking facilities that are licensed by the Department of Consumer Affairs, as well as those operated by NYC Department of Transportation. To view the map, click here.



Did You Know?
Theodore Roosevelt Birthplace became a museum thanks to the efforts of the Women's Roosevelt Memorial Association in 1919. The museum opened to the public in 1923. The W.R.M.A later joined with the Theodore Roosevelt Association who donated the museum to the National Park Service in 1962.