The Upper Gallery is currently closed for renovations.

These renovations will improve preservation of artifacts and enhance the visitor experience. The Lower Gallery has been reopened, its exhibits are methodically being returned. Period room tours are offered at the regularly scheduled times.
Directions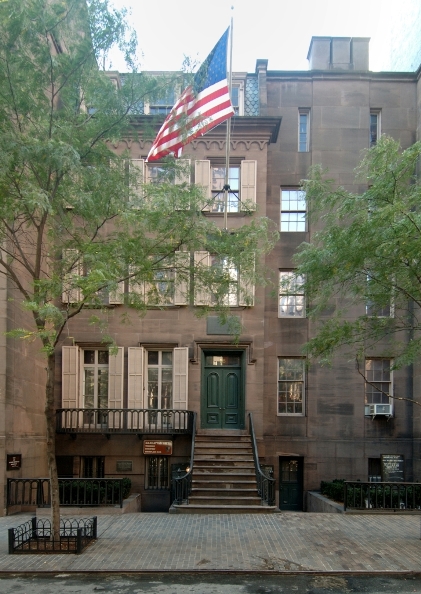 NPS
Theodore Roosevelt Birthplace National Historic Site is conveniently located in New York City at 28 East 20th Street, between Park Avenue South and Broadway. To view a map of the area, click here.




Did You Know?

Rumor has it that on October 21, 1907 Theodore Roosevelt visited Andrew Jackson's estate and was served a cup of Maxwell House coffee. He remarked that the coffee was, "Good to the last drop." Although his quote wasn't officially documented, the coffee company claimed the story was true for years.