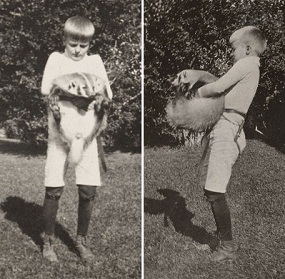 Harvard University
At age 9, Archie Roosevelt was granted a pet badger named Josiah, "whose temper was short but whose nature was fundamentally friendly."
The boy would carry him about, holding him in his arms, "clasped firmly around what would have been his waist." When it was suggested by his father that the badger might take advantage of his situation to bite his face, Archie, seeing this as an "unworthy assault on the character of Josiah," replied:
"He bites legs sometimes, but he never bites faces."