Self-Guiding Headquarters Tour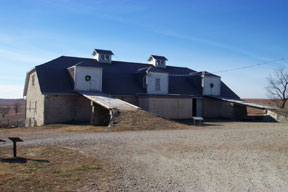 Historic Ranch Headquarters Tours -
(Approximately 1 hour)

Visitors can tour the historic ranch headquarters, prairie overlook, and schoolhouse area using a brochure, wayside exhibits, or listen in with the new Cell Phone Tour. Brochure maps may be found at the kiosk at the base of the hill, at the visitor center, or downloaded from the Publications page.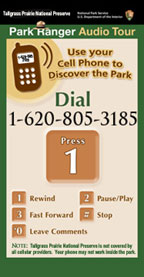 Self-guiding Headquarters
Cell Phone Tour
Click on the links below to visit via the internet or you may call (620) 805-3185 and punch in the tour stops to learn about the historic 1881 Spring Hill Farm and Stock Ranch, the prairie, and the one-room schoolhouse.

Historic Buildings and Prairie Overlook