New Visitor Center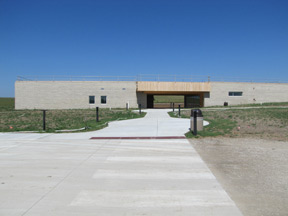 When you reach the site, turn left into our new parking area to begin your visit. The new facility has restrooms, water fountains, a short orientation film, Jr. Ranger activities, temporary exhibits, and friendly rangers to help make your experience a good one. Welcome everyone.
Visitor Center Dedication and Celebration Event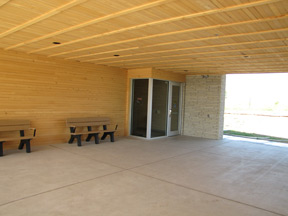 After entering the breezeway of the new facility, the visitor center is the building on the left with the entry way at the back. The photo to the left shows the visitor center door. See Operating Hours and Seasons page for schedule.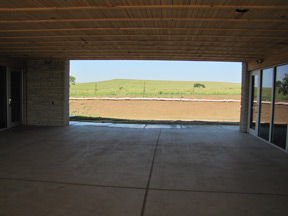 Enjoy a nice breeze and benches, while looking out over the prairie and waiting for one of our bus tours. Bus tours leave from the new visitor center. Reservations for the bus tours are available inside at the information desk. Visit the Bus Tour page for schedule.