YCC Youth conservation Corps
NPS photo
What Is YCC?
Youth Conservation Corps, better known as YCC, is a summer employment program for young men and women ages 15 though 18. YCC offers opportunities around the country to work, and learn about conservation and preservation of public lands. The Youth Conservation Corps was established by Congress on August 13, 1971 through Public Law 91-378.
Why join the YCC?
Play, learn and work outside

Be a team member with other young people working together towards a goal

Train how to use a variety of tools and learn safe work habits

Learn about the natural, cultural and historical significance of your national park

Gain valuable experience, building your future working at a National Park Service site

Discover the benefits of conservation projects

Camp in the backcountry

Have f

un:

kayaking, photography, horseback riding, climbing, hiking, swimming, boating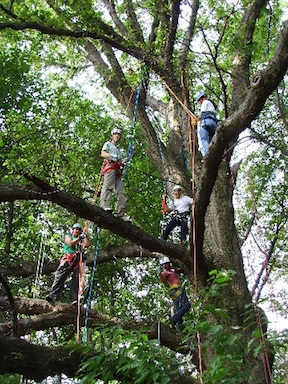 NPS photo
What types of projects might I apply to work on at my national park??

build fences, bridges, and benches

assist with wildlife research

construct or repair trails and campsites

remove exotic or invasive plants

teach environmental programs

help botanists grow and replant native species

restore habitats along streams and other critical areas
What else should I Know About YCC?
The YCC summer programs are generally 8 to 10 weeks long. You will be paid the established federal minimum wage. In states with a minimum wage higher than the federal wage the higher rate will be paid. Most of the programs do not offer housing but Yellowstone and Yosemite have residential programs. You are eligible if by the start of the project you are both :
1. 15 to 18 years of age
2. And a United States Citizen
Here's how to apply.