Internships and Research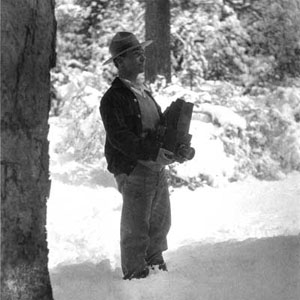 NPS photo
September 2014 Update
A new internship program will begin in 2015 called the George Melendez Wright Initiative for Young Leaders in Climate Change. Stay tuned later this fall for more information about the revised program.
---
Are you interested in interning in a national park for a summer or conducting research on park lands? The National Park Service engages young scholars to help us tackle research and education projects to look at the effects of climate change. Established in 2010, the George Melendez Wright Climate Change Internship and Fellowship Program is designed to harness the energy and creativity of college and university undergraduate and graduate students and put them to work alongside national park managers, scientists, and educators. The internship and fellowship programs are sponsored by the NPS Climate Change Response Program in cooperation with the University of Washington. For more information, or to apply for one of these outstanding opportunities, please visit UW student resources.
Who is George Melendez Wright?
The George Melendez Wright programs are named in honor of an early-20th century NPS biologist whose contribution in elevating the role of science in the National Park Service is unparalleled. In 1929, as a park naturalist, Wright spearheaded the first wildlife survey ever conducted in the National Park Service, which aimed to determine original and current wildlife conditions, identify causes of adverse changes, and recommend actions that would restore park wildlife to its original status. The findings in this landmark survey helped formulate the first wildlife-management policies and instituted science as a vital ingredient in park management decisions. These internship and fellowship programs recognize and memorialize Wright's commitment to science-based decision making and embrace his philosophy of protected area management that promotes ecosystem health and resilience.
A list of past recipients of the George Melendez Wright program is available:
Showing results 1-2 of 2
The goals of the fellowship program are to support new and innovative research on climate change impacts to protected areas and to increase the use of scientific knowledge toward resource policy and management decisions in parks. Read more

The internship program provides undergraduate and beginning graduate students a chance to work among national park staff and partners to help find solutions to the unique challenges of climate change. Read more