Your Safety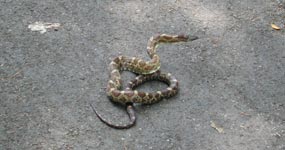 Your safety is our top priority!
Watch your footing in fields and on unpaved trails.
Pedestrians should use trails or walk on the side of roads at all times.
Always cross the Old Nashville Highway at marked crosswalks.
Stay on the marked trails.
Drink plenty of water when walking or biking in the park.
Bicyclists should ride only on designated roads and obey all traffic laws.
Do not approach wildlife in the park.
In case of injury, contact us at 615-893-9501. Call 911 in an emergency.


Did You Know?
Park rangers offer education programs that teach students about science & nature, math, language arts and the creative arts. More...