Park Tour Road Closed Unitl 8 AM on Saturday October 4, 2014

The park tour road and visitor center parking lots will be closed until 8 AM while permitted 5K & 10K races pass through the park. Portions of the Old Nashville Highway will be closed as well.
Murfreesboro Greenway System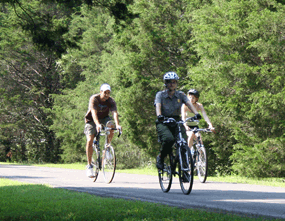 The three-mile long Stones River Greenway is part of the Murfreesboro Greenway System that offers the public with ten miles of riverside trails for enjoy nature hikes, walking, running, bicycling, or in-line skating. The Stones River Greenway also provides pedestrian and bicycle access to McFadden Farm, General Bragg's Headquarters, Redoubt Brannan and Fortress Rosecrans.


Did You Know?

Fragile objects that can no longer be displayed for long periods of time like the guidon flag of Sixth and Seventh Arkansas Infantry (Consolidated) can be viewed in the Stones River National Battlefield museum as high definition graphics. More...