Murfreesboro Greenway System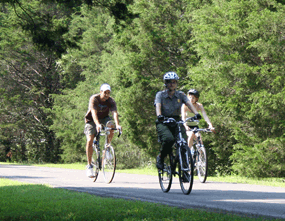 The three-mile long Stones River Greenway is part of the Murfreesboro Greenway System that offers the public with ten miles of riverside trails for enjoy nature hikes, walking, running, bicycling, or in-line skating. The Stones River Greenway also provides pedestrian and bicycle access to McFadden Farm, General Bragg's Headquarters, Redoubt Brannan and Fortress Rosecrans.


Did You Know?

Stones River National Battlefield uses prescribed fire to preserve the battlefield landscapes. Fire also helps eliminate invasive exotic plants and encourage the growth of native grass species. More...