Precibed Fire Alert

Park staff are planning to burn up to 61 acres during prescribed fires scheduled for Thursday April 17, 2014 at Redoubt Brannan and McFadden Farm (Tour Stop 6). Visitors should expect temporary closures of the affected areas. More »
Civil War Sesquicentennial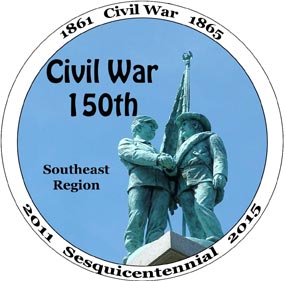 On April 12, 1861, decades of sectional turmoil focusing on the fate of slavery came to a violent head as Confederate guns bombarded Fort Sumter. For the next four years, armies of Americans clad in blue and gray savaged eachother in a contest that would determine the fate and future course of our nation.
The Battle of Stones River was one of the key moments of the Civil War. The bloody Union victory near Murfreesboro, Tennessee affected thousands of people's lives and changed the military, political, and social course of the war.
The park will present a number of special programs and events throughout the 150th anniversary of the Civil War that will highlight the role of the Battle of Stones River and other Civil War events in middle Tennessee that shaped the course and outcome of that conflict.
Become a Junior Civil War Historian

Learn about our Civil War heritage and earn a special patch. Read More

Tennessee Civil War Sesquicentennial Website

Learn more about places in Tennessee to visit during the 150th anniversary of the Civil War. Read More

NPS Civil War 150th Site

Visit the National Park Service Civil War 150th website. Read More
Did You Know?

Stones River National Battlefield uses prescribed fire to preserve the battlefield landscapes. Fire also helps eliminate invasive exotic plants and encourage the growth of native grass species. More...